For over 40 years, Thresholds in Delaware County has been teaching a six-step decision-making to interested inmates in Delaware County's prisons. Thresholds was originally developed by Milton "Mickey" Burglass while he was incarcerated in a Louisiana prison in the mid-1960s. While teaching literacy to his fellow inmates, Burglass observed that many inmates had great difficulty solving problems and making personal decisions. This inability affected all aspects of their lives and often led to arrest and incarceration. He also found that these inmates learned to read more quickly if they were taught decision-making skills. The acquired decisional skills allowed them to decide how to pronounce a word rather than be intimidated by guessing wrongly.
After Burglass' release he attended Harvard University where, for his doctorate, he formalized his decision-making process into the highly successful program known as Thresholds. He founded his own organization called Correctional Solutions, Inc. and helped to establish the first Thresholds in Bucks County, Pennsylvania in 1972.
In the fall of 1973 in nearby Delaware County, members of a group called the Delaware County Justice Coalition began meeting. It was their hope to make some public statement about the need to improve conditions at the Delaware County Prison, which had been receiving negative attention in the press. The group had a difficult time determining its mission but knew they were seeking greater citizen involvement in and awareness of the criminal justice system.
They learned about the Thresholds program in Bucks County and invited Dr. Burglass to make a presentation in their community. Not only did they invite concerned citizens, but also the county's judges, commissioners and prison board representatives. As a result, the Delaware County Prison Board approved the expansion of the Thresholds program into the Delaware County Prison the following month. Volunteers were then recruited and trained and a grant was received to cover the initial operating expenses.
Thresholds in Delaware County has been operating ever since. We have trained countless volunteers over the years and graduated hundreds of clients from our decision-making program. While Dr. Burglass is no longer formally associated with Thresholds, he says it will always be a part of him: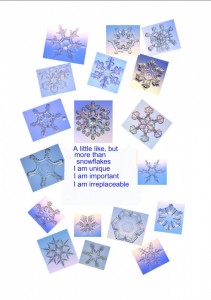 "There is no greater teacher than the jailhouse. I wouldn't want to go back for a hundred million dollars, but I wouldn't trade my years in prison for all the money in the world. If I hadn't gone to prison, I would have lived in one of my own making for the rest of my life. To remain a human being in the midst of this is the toughest task anyone ever undertakes. I feel for people who have never had the good fortune to hit bottom, as a result of their own doing, and recreate themselves from the dust.

All the things I have, and all I do, came with the realization that I could decide about my life. I'm still intoxicated with the thought that I am unique, important and irreplaceable, and that I have the power to decide. The deepest level of what it means to decide, and not to react, is that you are not a bit player in someone else's movie…not just a passenger, but an active participant…hooked up to something that has no beginning and no end…part of the process..able to create the future.

Thresholds came out of my experience in the jail, but I don't want to own it. It belongs to you; not from me but through me, and through you as a teacher, so that finding life can happen to others as it did to me. The way to say 'thank you' is to pass it on." – Dr. Milton Earl Burglass.